A/C Pro® Vent & Duct Fogger, 3oz ACP-179-6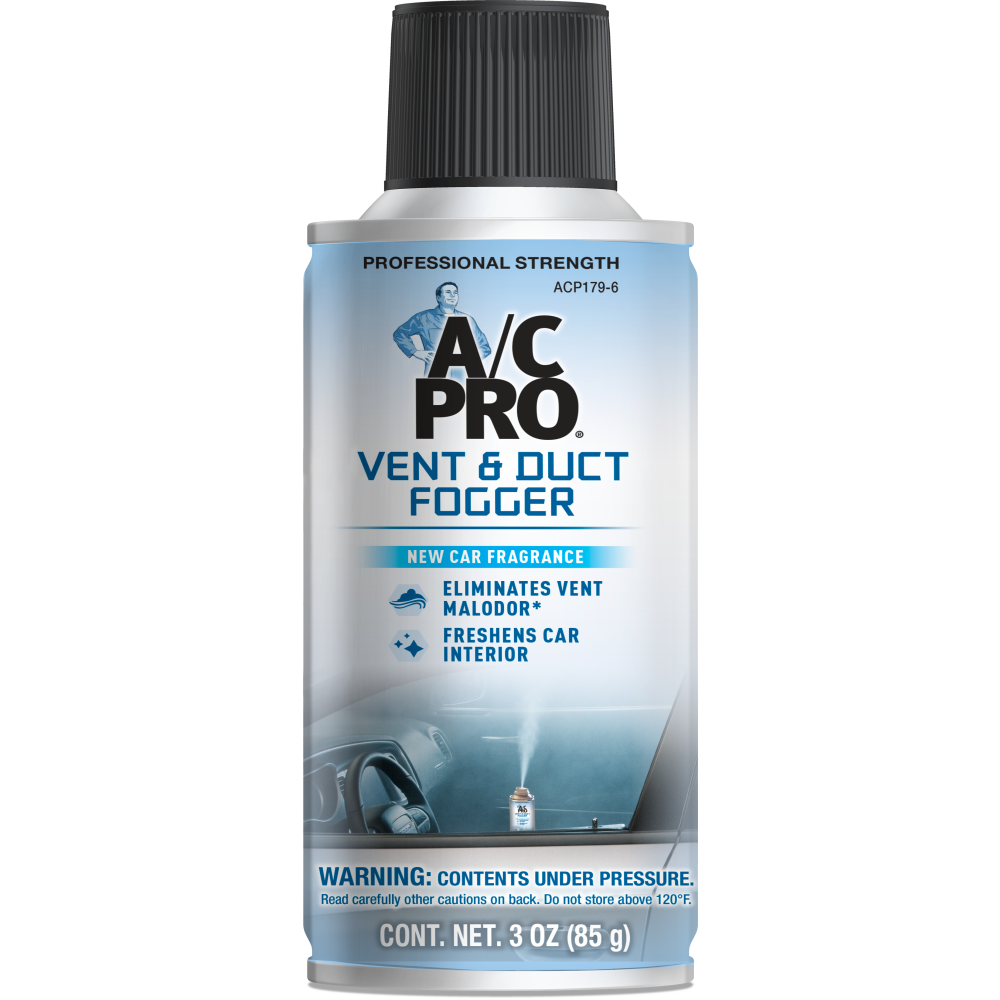 Product Features
Eliminates vent malodor

Freshens car interior

New car fragrance

Professional strength formula
Product Description
The A/C Pro® Fogger features a professional strength formula with a new car fragrance that works to eliminate vent malodor while freshening the car interior. Once the A/C fogger is activated inside an unoccupied car with the air conditioning and fan on high, the contents are released and distributed throughout the car's vents and interior.
Give your car the 'new car' smell
Easy to use with quick results
Uses professional strength formula
Usage Directions
Vehicle should be unoccupied. No person, pets or plants.
For best results, remove any sources of unwanted odors.
Park car outside in cool, shady location.
Start the car and set air conditioning on HIGH fan. Turn on the interior recirculation feature and close all the windows.
Active the fogger can with the nozzle facing away from you. Set fogger on center console or similar flat surface in the center of vehicle and close car door. Fogger will empty completely into the closed vehicle.
Leave the car door closed for 15 minutes, with the A/C on to recirculate.
Open all car doors, turn the car off and allow the car to air out for 5-10 minutes.
View Product

View Product

View Product
A cheatsheet of everything to do with your car's A/C, so you can feel confident using our A/C Pro® recharge products. There's no need to call a mechanic!

Learn more

There's nothing worse than the A/C blowing warm air in your face on a summer day. Check out our A/C Pro® troubleshooting guide for faulty A/C systems.

Learn more

Understand how to know what's wrong with your car's A/C and fix the problem, all for less than the diagnosis alone would cost at most auto repair shops.

Learn more