A/C Pro® Ultra Synthetic R-134a A/C Recharge Kit, 20oz ACP-100CA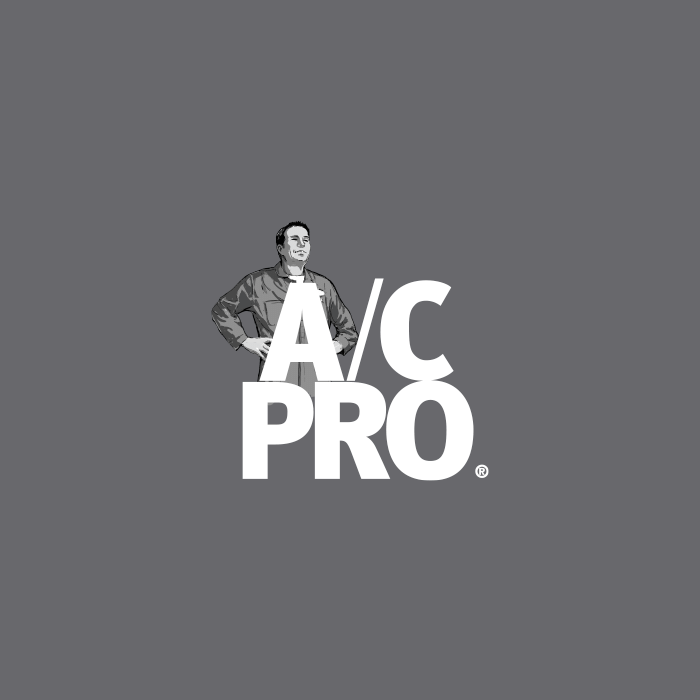 Product Features
Eliminates moisture build up

Extends the life of your car's A/C

Premium Formula

Restores Maximum Cold

Reusable charging hose and gauge included

Seals Leaks
Product Description
ACP-100CA Ultra Synthetic refrigerant kit by A/C Pro® features a specially designed formula that helps your vehicle's air conditioning system produce the coldest air. The approximately 17 oz. of R-134a and 3 oz. of additives are used to recharge a vehicle's A/C system, seal common leaks in the rubber components, and protect and extend the A/C system's life by eliminating acid and moisture build up.
This A/C recharge kit comes with a reusable extra-long braided charging hose and gauge.
Approved for use in California
Contains approximately 17 oz. of R-134a and 3 oz. of additives
Comes with reusable extra-long braided charging hose and gauge with trigger dispenser for easy, convenient, and accurate recharging
Formula with 2X cooling boosters compared to the next leading brand of A/C recharge kits – independently tested to deliver the coldest air from your vehicle's A/C
Seals common A/C leaks in rubber hoses, gaskets, and O-rings
Usage Directions
1. Open hood and find low-pressure A/C service port
With the engine off, open the hood and locate the low-pressure A/C service port (on the larger diameter tubing, between the compressor and evaporator). Remove the plastic cap from port and keep it safe for later.
For Best Results: Charge in the shade. Keep the car doors open while charging (front and back).
2. Turn engine on and turn A/C on high
Start the car and turn on A/C. Set fan to highest setting and temperature to coldest setting. Make sure recirculation mode is selected.
3. Attach APC-100CA quick connect fitting
Attach quick connect fitting on the end of ACP-100CA recharge hose to low-pressure service port identified earlier by pulling the connector ring back as the fitting is pushed on.
Note: Our quick connect fitting will attach only onto the low-pressure port.
4. Read pressure color
Without pulling the trigger on the ACP-100CA, look at the gauge to see what color section the needle is pointing toward. Depending on the color, determine next step according to the grid below:
5. Remove plastic spacer
Disconnect the trigger assembly from service port. Unscrew and remove plastic spacer between trigger assembly and can.
6. Recharge A/C with APC-100CA
Shake can well and screw can onto gauge/ trigger assembly. Connect the quick connect back on the low-side port. Make sure to always hold the can upright (12 o'clock position) before starting to charge. Squeeze the trigger to charge the A/C system. While charging, shake the can up and down, alternating between 12 o'clock and 3 o'clock position. Every 10–15 seconds release the trigger. After needle stabilizes, check pressure readings on gauge.
For Best Results: Read pressure when the trigger is released, not while being squeezed. It is typical for the gauge to bounce around as the compressor is cycling. If that happens, read the lowest pressure.
7. Stop charging when the needle is in green
WARNING: BE CAREFUL NOT TO OVERCHARGE YOUR SYSTEM – DO NOT LET NEEDLE MAKE IT INTO THE RED AREA.
Once the needle makes it anywhere in green zone of the gauge, charging is complete.
Do not try to get it to the highest part of the green zone or you risk overcharging. Remove hose from service port and replace plastic cap when finished.
Store any unused refrigerant in a cool, dry place, with charging hose securely attached to can.
View Product

View Product

View Product
A cheatsheet of everything to do with your car's A/C, so you can feel confident using our A/C Pro® recharge products. There's no need to call a mechanic!

Learn more

There's nothing worse than the A/C blowing warm air in your face on a summer day. Check out our A/C Pro® troubleshooting guide for faulty A/C systems.

Learn more

Your car's windows can accumulate dirt and dust particles, road grime, tree sap, water spots, bugs and bird droppings. Knowing how to clean auto glass and how to keep­ your windshield clean is essential for safe driving.

Learn more